So why did we change our name?
It wasn't an easy choice, because YD has been around for over 10 years, and our customers had gotten used to our name, our quality, and our service. But it was time we re-evaluated who we were. A lot had changed in recent years for the two of us, and it just seemed like the time was right to bring the company into the new life with a new face.
First, we wanted to update the site and improve the shopping experience. It was a pretty daunting task, because we're not web developers or photographers or designers or writers.  But over the course of a few months, after work and on weekends, and with the help of some friends, we put together hundreds of  new photos, a state of the art responsive web design, and an even more secure checkout process. Because we think our customers deserve the best online experience we can provide.
During the process, we had a lot of discussion about how to make the company easier to identify with, more recognizable, easier to

remember. Nobody knew what YD meant, or stood for, and as the years went by, we started to wonder, too.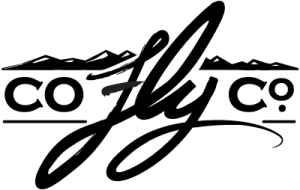 So we decided to re-brand. Something that reflected more clearly who we are, as just a couple of brothers that love fishing, and have more flies than time. A thing that we could identify with, that represents what we're all about. That thing is now Colorado Fly Company.
We're a small business, just the two of us, with our inventory stored on shelves in the garage. We have been adding to our existing inventory of flies with patterns from a great tier in Thailand, and yes, one great shop in Kenya too. We wouldn't sell them if we didn't fish them ourselves.
So, thanks to all of the members that have been with YD Flies for all these years. We invite you to make the transition with us, and continue to find great flies, at a great price, with great customer service.
Jay & Jack
Colorado Fly Company
Just Add Water